About Acupuncture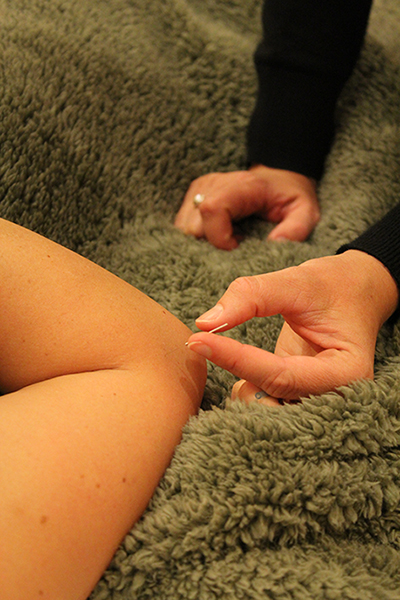 Acupuncture is a 5000-year-old art form and alchemical healing practice which has expanded around the world and is growing in popularity as people recognize its exceptional healing benefits.  Recognized by the National Institutes of Health (NIH) and supported by articles in JAMA and other medical journals, acupuncture is a well-respected practice that has been helping millions find relief from conditions such as:
Chronic & Acute Musculoskeletal Pain
Fibromyalgia
Infertility
Anxiety
Depression 
Pre-menstrual Syndrome
Chemotherapy side-effects
Insomnia
Support in Weight Loss
Acupuncture combined with herbal medicine is a source of preventive and primary health care.  It is also frequently used in conjunction with Western Medicine and can help many patients reduce or supplant a dependence on pharmaceutical drugs and surgery.  More information on acupuncture from the NIH.
As an acupuncturist working in partnership with Integrative Family Medicine of Asheville, I provide discounts and discounted packages for all Integrative Life Program (ILP) members: 
Initial 90-minute appointment $125 ($95 for ILP members)
 Individual Treatment $80 ($75 for ILP members)
5 treatment package $325  (save $50)
10 treatment package $650 (save $150)
25 treatment package $1500 (buy 20 get 5 free treatments)
For more information about Integrative Family Medicine of Asheville and the ILP program visit integrativeasheville.org.
Before your first appointment, please download and fill this form: Lutea Health History Form