About Us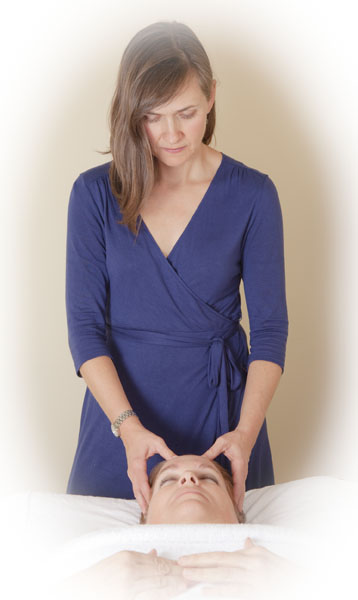 Lara Ferguson Diaz, L.Ac., Dipl.O.M. (NCCAOM) has provided gentle, compassionate care to her patients in private practice since 2011. She combines cultivated acupuncture knowledge, intuitive, hands-on qi healing and herbal wisdom in each treatment. Lara holds a four-year professional degree from Daoist Traditions College of Chinese Medical Arts, a rigorous clinical program focusing on classical teachings. There she completed intensive training in Acupuncture, Chinese Herbal Medicine, Qi Gong, Tui Na, and Dietary Therapy.
She meets each patient on their healing journey with an open heart drawing upon her knowledge of reflexology, guided visualization, and breath work. She is licensed at the state and national levels. Formerly she served as director for two health-related non-profit organizations, studied Western herbalism, meditation and Qi Gong.
Lara also holds degrees in writing and music. A mother, writer, musician, herbalist and acupuncturist, she considers healing to be a heart-centered practice. Lara practices Chinese Medicine in the beautiful mountains of Asheville, North Carolina. You can contact Lara for an appointment at 828-582-5403 or lara@luteaherbs.com
"Lara has a gently confident approach that is very whole-body focused. I have seen numerous acupuncturists and she is my favorite–from her gentle touch with needles to advice on food, extensive knowledge of herbal remedies, and her kind office demeanor." ~ Cyn S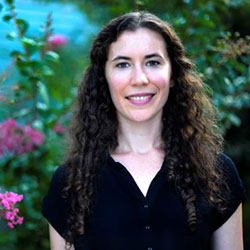 Maegan Emily Davis graduated from Daoist Traditions College of Chinese Medical Arts with a Masters in Acupuncture and Oriental Medicine. Dedicated to higher learning, she is currently enrolled in the Professional Doctorate program at her alma mater. This advanced program builds on the Masters program, with in-depth studies in orthopedics, gynecology, research, endocrinology, collaborative care with Western Medicine professionals, and additional supervised clinical hours. Maegan personalizes each treatment based on her patient's unique presentation and needs, weaving in various modalities including acupuncture, herbal medicine, food therapy, essential oils, gua sha, and cupping in a supportive and warm environment. She incorporates classical and modern approaches in order to create the most effective treatments.Previously, Maegan graduated with a BS in Environmental Studies with a focus in environmental education and a minor in sociology. She also taught nutrition and garden education through Americorps and worked to strengthen local food systems and access in rural communities in Vermont. Maegan has been teaching yoga for ten years and currently holds weekly classes in Asheville.